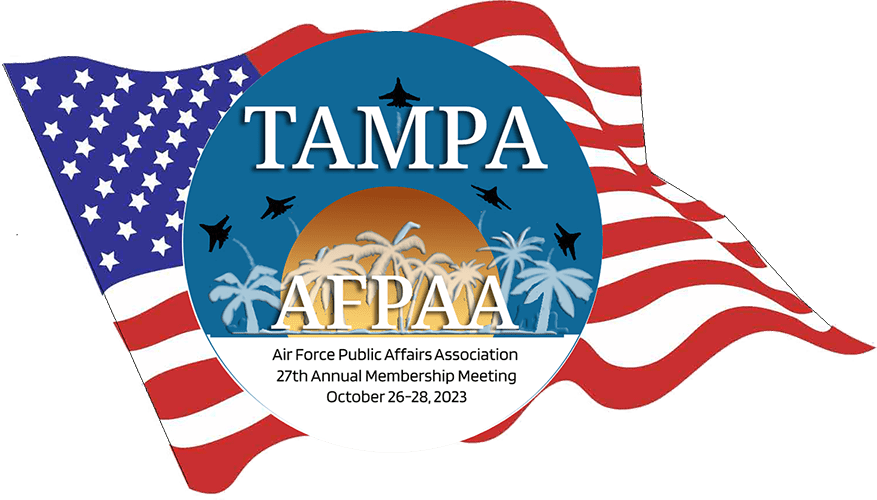 How to Register
If you're planning to attend AFPAAA's 2023 Annual Meeting, there are two ways you can register:
By mail
Online

If you prefer to pay by credit card, you can use the online form below.
Please note that a 4% credit card convenience fee will be added to your balance due.
Members, spouses, guests, and non-members can choose to register for the entire three day program, or for one or more individual events:
Full Registration

Includes ALL official events.
Members: $200.
Spouses and Guests: $200.
Non-members: $250.

Single Event Registration

Prices vary, depending on the event(s) chosen.
See the registration form for single event options and prices.

Late Registration

The registration deadline is October 1, 2023.
Registrations received after midnight, October 1, 2023 will incur a $25 per person late fee.
Refunds must be requested before midnight, October 1, 2023.

Questions?
Online Registration Form Instructions
Please read the following instructions carefully before filling out the online registration form:
Use this online form ONLY if you are paying by credit card.
If you are paying by check, please download and mail the 2023 PDF Registration Form instead.
Before you start, or if you start over:

Always refresh your browser.
Be sure to click the "CLEAR FORM" button. (The prompts will remain in their box, but will disappear once you make an entry.)

Please enter all REQUIRED information.

REQUIRED items are marked with a red asterisk.
Items 1 through 10 are all REQUIRED.

If an item is not applicable, enter "N/A" or "0" (zero).
To automatically calculate dollar amount totals, click in, or tab to, the "cost" block.

A 4% credit card fee will be added to your balance due.

After you register, you will receive a confirmation email with the subject: Annual Meeting Registration.

If you do not see it, please check your spam or junk folder.
The address the confirmation will come from is: annualmeeting@afpaaa.org.
We recommend you include that address in your safe senders list.
Online Registration Form
2023 Annual Meeting
Tampa, Florida
Need More Info?
Follow these links to learn more about Tampa 2023. Don't forget that the registration deadline is October 1, 2023, and the special room rate at the Hotel Alba will no longer be honored after October 3, or sooner if our block of rooms has sold out.